NWM041-1 (NWM040) Patient Transportation Trolley
Product Detail
Features
Download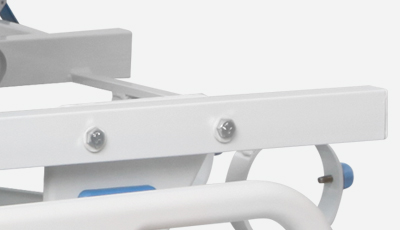 Baosteel from Fortune Global 500 Panasonic Robotic ensure 360° full smooth welding.
Both with 30*50mm square tube, more strong and stable.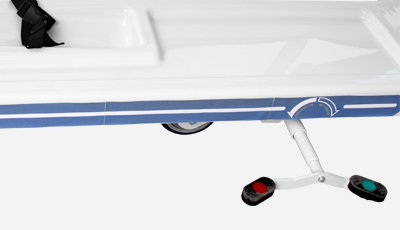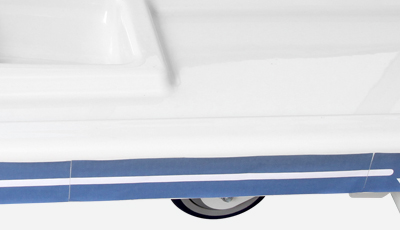 11 process epoxy painting, ASTM testing anti-baterial, paint thickness 0.12 mm, brightness 60°. Painting can resist 50 kg impact.
Bed platform and guardrail are made of high quality PP material.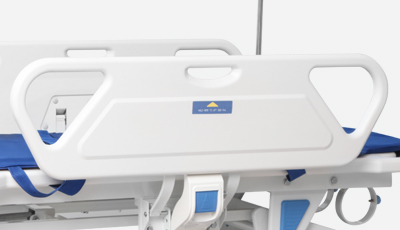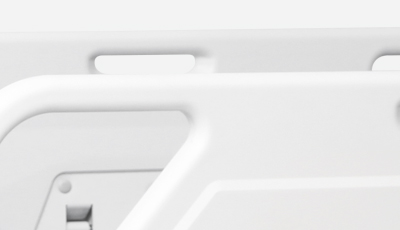 Environmental plastic can be sterilized in 100°C,tensile upto 30 MPa.
Back lift can be up to 70 degrees, make patient conformtable when needed.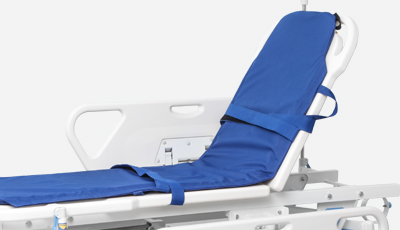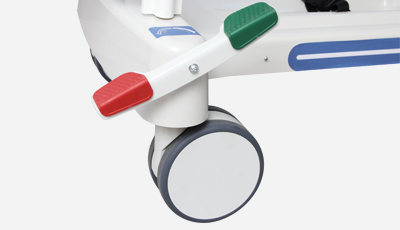 Four double side castors of 6 inch diameter, simultaneously lockable by the step pedal at both sides. TPR tire no worn out after running 30 km, save anti-winding hard shell, united forming without bolts.
Can be engaged to facilitate direction control, enabling users to navigate the stretcher easily in hectic and dynamic environments.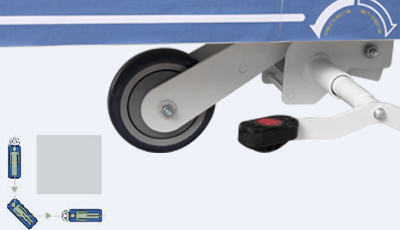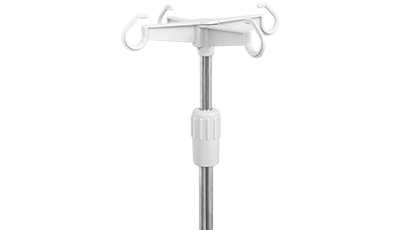 Plastic combined with stainless steel 4 hooks IV pole(Φ16-19),two IV pole previsions seperated on the head&foot part.
Two positions for 2L, Φ105mm oxygen bottle,one is under head board, another is on the chassis with belt.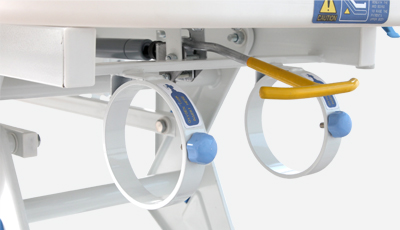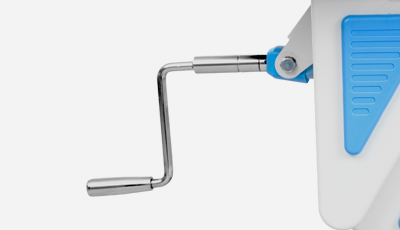 Stainless steel handle, more durable.
With Strips to prevent patients from possibly sliding off the stretcher. Standard thin mattress, 2cm thick,
density: 28kg/m3, color: dark blue.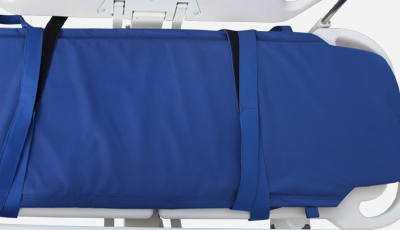 ---
Previous:
NWX01 Baby Crib
---
Technical parameters
| | |
| --- | --- |
| External size (LxW) | 1900×640 mm |
| Table height adjustment | 550-850 mm |
| Back plate adjustment | 0-70° (±10°) |
Technical configuration
| | |
| --- | --- |
| Crank system | 1 set |
| Back plate air spring | 1 set |
| ABS side guardrail | 1 set |
| 6″ castors with central locking system | 4 pcs |
| Directional wheel | 1 pc |
| Central locking pedal | 2 pcs |
| Directional pedal | 2 pcs |
| IV pole | 1 set |
| IV pole prevision | 2 pcs |
| Oxygen bottle holder | 1 pc |
| Transfer mattress | 1 pc |
| Strips | 2 pcs |